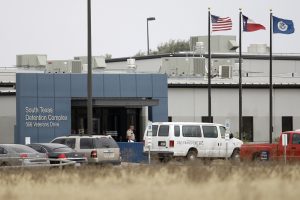 More than 90 Somali nationals were deported from the United States at the end of January. They are being returned to a country of strife that they crossed an ocean to flee.
Writing in the most recent issue of the London Reader, Somali-born Ali Dahir tells the story of his persecution in Somalia and later Ethiopia as well as his detainment as a refugee in the United States, where he was held at the South Texas Detention Center.
Read more about the issue, "Home: Stories of identity, belonging, loss, and migration"
"When I came to the United States, I never expected a situation like I experienced in detention. Perhaps I expected a warmer reception. I faced a lot of problems in the immigration jail: racism, discrimination, and abuse both at the hands of the officers and the other detainees. I had no dignity left after being terrorized by the police in Ethiopia, but I was not immune to the words hurled at me in the detention centre.

"Behind the razor wires, steel bars, and concrete walls of the prisons, the Muslim inmates are treated the worst. We were the objects of sarcasm and ridicule by other inmates. If you tried to complain to the officers, they normally sided with the detainees. I regularly heard mocking calls and jeers, like 'Hey Osama! Did you come to bomb the US or do you just want to bomb the cell?' Muslim detainees are the longest-serving detainees."
He was deported from the United States in the summer of 2016.
You read more of the Dahir's story alongside other writers and artists exploring the concept of Home in PDF through Patreon.com or on Kindle through Amazon.co.uk or Amazon.com.